Tourism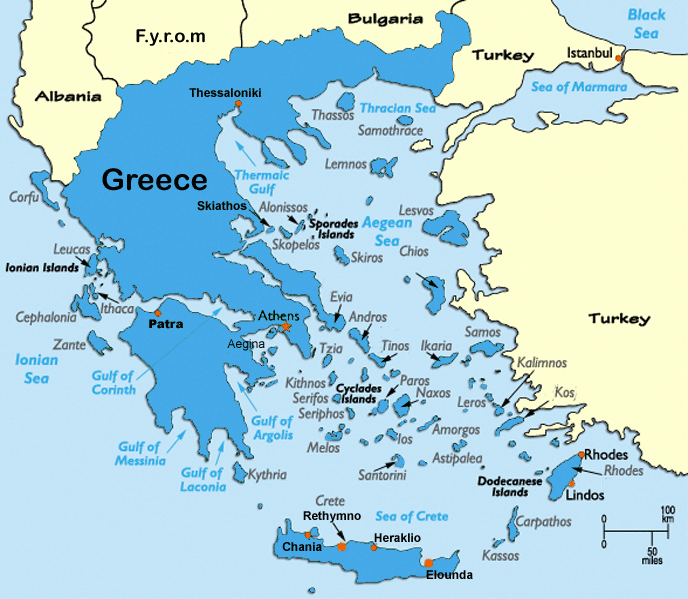 Roll over the islands and click to navigate to the island's page!
We thank www.greek-islands.us for the map distributed with the creative commons v3.0 license

Crete offers a great range of activities, including water sports, biking, hiking, climbing, and many places that one can visit, including archaeological sites, monasteries and monuments, among others. You can find general information
here
.
Activities in Crete
Biking / Climbing
Hiking
Water sports/sea activities
Crete offers a great range of water activities including kayaking, windsurfing, scuba diving, fishing, sailing. You can find suggestions
here
.
Places to visit
Archaeological museums
For the
entire list of museums
you can check this link and choose depending on your personal interests. Here are a few that are easy to reach:
Archaeological sites
Chania
Chania is a very popular destination in Crete due to its well preserved old town, its Venetian harbour and its architecture. For more information visit
this link
.
Beaches
Beaches in / close to Rethymnon
In the south of Rethymnon, you can enjoy a view of rocky mountains with sandy beaches. For a full list of the beaches south of Rethymnon, check
here
. Below are listed some of the most well known beaches south of Rethymnon, but wherever you go, it will be a very nice experience.
here
.
Famous Beaches in the south-west of Chania:
Monasteries
Outside Rethymnon, but close by, are located the following monasteries: